Presenters: August
The Rev. Christopher Craun
​The Rev. Canon Lee Curtis
​The Right Reverend William H. (Chip) Stokes
Father Héctor Trejo Cano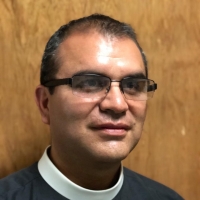 The Pbro. Héctor Trejo Cano arrived in Ciudad Juárez, Chih., A municipality on the border with El Paso, Texas in July 2018.
Parish priest in charge of three communities and focusing his pastoral ministry on 3 guiding axes: Migrants, Family Violence, and Children and Adolescents victims of Violence.
He has been insistent on the concept of "How to dignify the life of the Migrant by developing productive capacities" and has focused on creating a value chain in which the migrant ceases to be a social burden to become a link that strengthens the local economy through from work, transforming the waiting time in their immigration process, into a time to listen to God.
Our Refuges in Juárez are focused on developing a new perspective to develop talents for God.
"Love and respect for all countries, but especially for this space in which today we coincide here and now."
Father Héctor Trejo Cano, Cd. Juárez, Chih
The Rev. Christopher Craun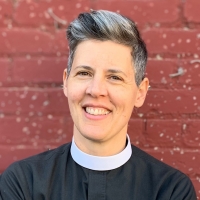 The Rev. Christopher Craun is mom to six-year-old Jack Sterling. She received her Masters of Divinity at General Seminary in New York City. She was inspired as a seminarian intern at St. Peter's Lutheran Church in New York City by the unique intersection of the city outside its walls and the jazz musicians, Spanish-speaking, ministry-motivated congregants inside. This is where she learned about the power of parish ministry and the development of a Spanish-speaking congregation within a predominately white church. Her passion for youth and Latino ministry, plus her desire to return to the West Coast brought her out to Portland, Oregon where she became the Rector of St. Michael & All Angels Episcopal Church in 2009. She has a reputation for enthusiasm, using sports analogies to encourage teamwork, and loving every moment that her kid loves church, hoping that it lasts forever.
​The Rev. Canon Lee Curtis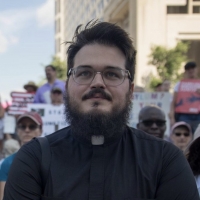 The Rev. Canon Lee Curtis, Canon of the Bishop in the Diocese of Rio Grande, was born and raised in the "Costera Espacio" of the State of Florida. A graduate of Florida State University and the Candler School of Theology at Emory University, his ministry has been focused on developing faithful and mission-driven communities that thrive at the crossroads of multiple languages and cultures.
As a teacher, facilitator, and workshop leader, Lee has taught learning by failing, the link between justice and evangelism, the development of new ministries, and theories of innovation in ministry. He is committed to developing the skills and practices that are necessary to build churches ready to respond to God's call in their lives.
Julia Ayala Harris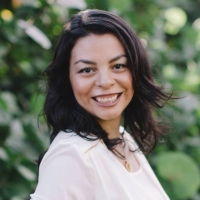 Julia is a member of the Executive Council and Chair of the Joint Standing Committee for Mission Within the Episcopal Church. She was elected a deputy to the 80th General Convention and was a deputy to the 79th General Convention in 2018. She is part of the Working Group for Women, Truth and Reconciliation. In 2015 and 2016, Julia was a representative of the Episcopal Church and the Anglican Communion, as well as a delegate to the United Nations Commission on the Status of Women (UNCSW). Previously, Julia has served on her parish board, delegate to the diocesan convention, and within youth ministry.
​The Rev. Mary Ann Hill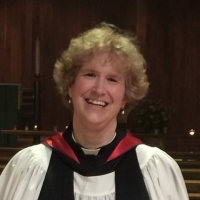 The Rev. Mary Ann Hill has been rector of St. Dunstan's, Tulsa, for twelve years. In 2014 she led her congregation through the process of becoming a multi-cultural parish. In 2017, St. Dunstan's was awarded a Mission Development Grant from the Episcopal Church for the purpose of bringing a Latino missioner to Tulsa. She is a life-long traveler and polyglot.
​The Right Reverend William H. (Chip) Stokes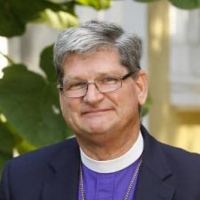 The Right Reverend William H. (Chip) Stokes was ordained 12th Bishop of the Diocese of New Jersey in November 2013. From 1999 – 2013, he served as Rector of St. Paul's Episcopal Church in Delray Beach, Florida, and from 1995 to 1998, he was the Associate for Christian Education at the Episcopal Church of Bethesda-by-the-Sea in Palm Beach, Florida. Prior to this, he served as the School Chaplain and Curate to Grace Episcopal Church and Day School in Massapequa, Long Island, serving there from 1990 to 1994. A graduate of Manhattan College and the General Theological Seminary in New York in 1990, he is a certified trainer in multi-culturalism and anti-racism and was a member of the Committee on Anti-Racism for the Episcopal Church for many years. He has served as a Clergy Deputy at three General Conventions (2006, 2009, 2012) and currently serves on the Board of Trustees of General Theological Seminary as well as a member of the Joint Standing Committee on World Mission of The Episcopal Church. Bishop Stokes participated in the Episcopal Latino Competency Course in the summer of 2019. He and his wife Susan have been married for 44 years and live in Trenton. They have four grown children, two granddaughters and a grandson.