Presenters: June
Christian Anderson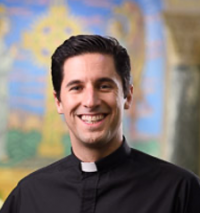 The Rev. Christian Anderson is an associate rector at St Mary's Church in Stuart, Florida. He and his wife have a YouTube Channel called "Your Favorite Christian" that currently has 22,000 subscribers that focuses on faith, family, and culture. He is passionate about digital ministry.
Edgar Giraldo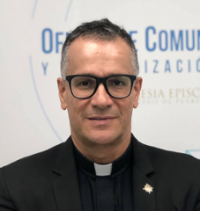 The Rev. Edgar Giraldo is a Priest and Director of Communications and Digital Evangelization of the Episcopal Diocese of Puerto Rico. He graduated as an Electronic Engineer and has led technical and technological processes in three Dioceses of the IX Province and in the Latin / Hispanic Ministry of the Episcopal Church.
Anthony Guillén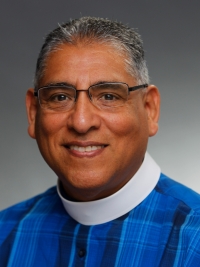 The Rev. Canon Anthony Guillén has been the Missioner for Latino/Hispanic Ministries as part of the Presiding Bishop's staff since 2005 and Director of Ethnic Ministries since 2015. As Missioner, Guillén developed the Episcopal Church's Strategic Vision for Reaching Latinos/Hispanics which was adopted at General Convention in 2009. This Strategic Vision challenged the church to rethink the dynamics of ministering to today's Latino/Hispanic communities, two-thirds of whom are American-born Latinos characterized as multi-generational, English-dominant and bicultural.
Guillén has previously served the church at two parishes in the Diocese of Los Angeles. In his early years in ministry he served as a youth minister for 12 years before a 4-year period as a missionary in the Diocese of Western Mexico where he planted two missions, worked as diocesan youth coordinator and directed an earthquake relief program.
Guillén is committed to raising and equipping a large network of "digital disciples" that together can spread the Gospel and introduce people to the Episcopal Church. Guillén and the Office of Latino/Hispanic Ministries yearn for a church that embodies the multiethnic, multilingual and multicultural context we live in today. The vision is to make the Episcopal Church known to Latino/Hispanic communities that they may experience our church and embrace it as their spiritual home.
Lorenzo Lebrija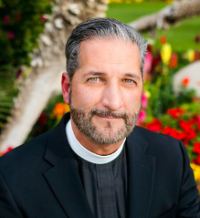 The Rev. Lorenzo Lebrija is the founding director of the TryTank, the experimental Lab for church growth and innovation. TryTank is a joint project between Virginia Theological Seminary and the General Theological Seminary. It offers inventive approaches to the challenges facing the Episcopal Church. He is responsible for the entire process of development and implementation of experiments for innovation in the church.
​Adialyn Milien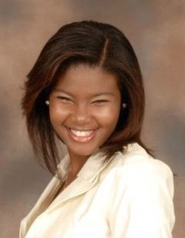 Adialyn Milien, is a cradle Episcopalian originally from The Dominican Republic and Haiti. She currently lives in Miami, Florida where she serves as the co-coordinator of the Young Adult Ministry of the Diocese of Southeast Florida. Adialyn led the communications team in their most recent Virtual Nuevo Amanecer. One of her current projects is "Social Evangelism: Reaching souls for God through Social Media." With this project, she helps both of her congregations, St. Paul Et-Les-Martyr-D'Haiti (Haitian) and Iglesia Santísma Trinidad (Latino/Hispanic), reach individuals on social media outlets with the resources at hand. Adialyn has a Bachelor of Arts in Communications, a Master's in Business Administration, and a faith driven passion of working with the people of God.
​Melanie Veizaga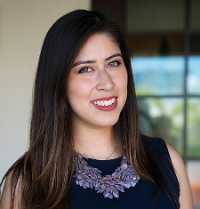 Melanie Veizaga is the co-coordinator of the Young Adult Ministry for the Diocese of Southeast Florida. She has served in the Young Adult Ministry for six years and attended the last General Convention to strengthen their presence there. In addition to working for Wix, Melanie worked as the Parish Administrator for the Episcopal Church of St. Bernard de Clairvaux and served as the Young Adult Dinner Service Coordinator for several years.
At age 27, Melanie is the youngest member of both the Episcopal Church Hispanic Ministries Council of Advice and the Miami Beach PAL Executive Board. She also runs a mentoring program for middle school and high school teens on the weekends at the Miami Beach PAL.
Melanie earned a Bachelor's degree in Psychology with a minor in Education (Dean's List) from Florida International University. Melanie's drive to serve her community and her Church comes from her love for God and God's creation. She is a person who believes that it is not enough to simply care from a distance but that we must get involved, take action, and fight for justice through education, advocacy, and service work.