September Presenters
Samuel Borbon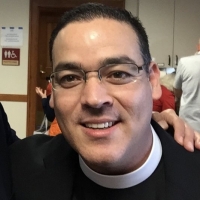 Rev Samuel Borbon was born in Mexicali, BC Mexico. hen he was 14 years old he the Roman Catholic eminary in Mexicali. After 15 year of formation he was ordained priest in 2007 in Fresno, CA. erved in different congregations until the end of 2010 when he left the Roman Church. n 2013 h received into the Episcopal Church n the Episcopal Diocese of Oregon he served at St Michael and All Angels, Portland OR as associate Rector
St Mary's in Woodburn OR in a co effort with the Evangelical Luthern Church of America (ELCA). After two years of successfully serving there, he was invited to serve as Associate for Latino/Hispanic Ministries and Program Development in April 2017.
In this position, he is responsible the programs that the ffice f Latino/Ministry , Coaching, Academia Ecuménica de Liderazgo, ABCD, New Camino, Nuevo Amanecer, Church planing, . Rev Borbon also collaborate with other programs offices EYE, JóvenesEJE, Evangelism Matters, New Community, etc.
Antonis Calvo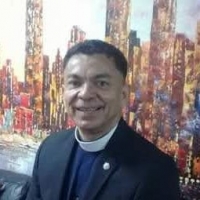 I am Reverend Antonis de J. Calvo, Vicar Parroquia Nuestro Salvador in Cartagena - Colombia. Humanist, Defender of Human Rights. Graduate in Theology and Philosophy with a Specialization in Constitutional Law. Lgbti activist. Postulant of the Anglican Order of Preachers and member of Integrity Capitulo Colombia.
Isabel Lynn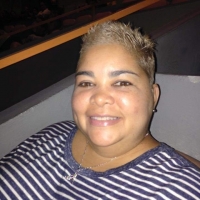 I belong to Iglesia Episcopal Santa María Magdalena in Levittown, Puerto Rico.
I have a Bachelor's Degree in Elementary Education and a Master's Degree in School Administration and Supervision.
I am a teacher by vocation and I was also a School Director for many years.
In my Church life I am a member of the Diocesan Franciscan Order of PR.
I am part of the Talitakumi Ministry, which is dedicated to prayer, visiting the sick and accompanying families.
I am a member of the Parish Board of my Church.
My favorite hobby is enjoying quality time with my family, especially my nephews and granddaughter.
Chantal Morales McKinney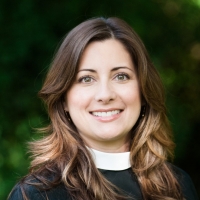 Chantal is an Episcopal priest, church planter, coach, and consultant who has served churches in the Diocese of NC since her ordination in 2002. She began a street ministry in Southside Winston-Salem with community organizing roots in 2014 that grew to include a team of Episcopalians and Lutherans that planted Christ's Beloved Community/Comunidad Amada de Cristo, a bilingual, multicultural, bi-denominational church that impacts well over 1,000 people each month. Chantal practices and is trained in Asset Based Community Development and community organizing. Going door to door to listen for what God is doing in the neighborhood has been transformative to her ministry and faith life.
Chantal received ICF coach training so that she can support the church's missioners, church planters, and laity in pursuing their dreams and goals for self-development, missional engagement, church planting, and co-creating life-giving ministries. She is passionate about working with others to ignite the fire of creativity and wisdom from within them that propels a new creation into being. She sees coaching as a powerful catalyst for turning dreams into reality. She has consulted and trained teams of laity and clergy in neighborhood engagement, multicultural ministries, asset based neighborhood development, and more. She has presented at several clergy conferences and missional conferences around the Episcopal Church and is passionate about creating the scaffolding for people in the church to dream and create expansive ways of being church that honors the spark of Divine in all people. You can email her at chantal@belovedws.org if you would like to learn more about consulting and coaching with her.
​Donald Romanik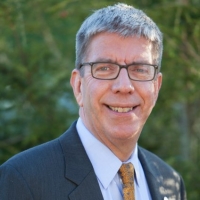 Donald V. Romanik has been President of the Episcopal Church Foundation (ECF) since 2005. Formerly, he has served as an attorney in both government and private practice and has been active in civic, charitable and
Religious organizations.
Since taking the helm at ECF, Donald has developed and nurtured new programs that help Episcopal communities of faith engage in visioning and planning, develop leadership and raise financial resources for ministry. He has cultivated new partnerships and collaborations throughout the Church and beyond, including a multi-phase grant awarded by the Lilly Endowment Inc. to address the economic challenges facing pastoral leaders. He possesses strong Spanish language skills and has expanded ECF's program and resources for bilingual and Spanish-speaking congregations.
Donald is a strong advocate of the ministry of all the baptized, and frequently writes and speaks on topics relating to leadership and resource development for Episcopal organizations. He has worked to develop new models of lay+clergy partnerships and effective leadership teams to empower future leaders for a changing Church.
Lindsey Warburton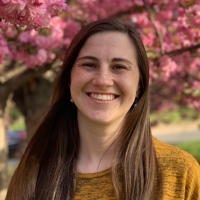 Ms. Warburton is currently a policy analyst at The Episcopal Church Office of Government Relations. Lindsey received a B.A. in Global Studies with a focus in International Politics and Latin America and a B.A. in Hispanic Literatures and Cultures from the University of North Carolina, Chapel Hill. She has also lived and studied in Lima, Peru and prior to this role, she worked in southern Spain teaching English. In 2017, she received a Stoudemire award for Excellence in Spanish from the UNC-CH Department of Romance Studies. Lindsey is a lifelong Episcopalian from the Episcopal Diocese of Western North Carolina and currently lives in Washington, DC.